Comfort food perfect for home cooking with Sing Kee


As we're heading towards autumn, it's time to reach for those comfort food recipes to get us through the colder, darker months.

Get cooking with Sing Kee Chinese Supermarket Leeds and rediscover your old comfort food favourites or add a few new, delicious comfort food ideas for winter's nights.
And no need to shop around – you can find your comfort food ingredients from our oriental supermarket.
Tuck into our favourite comfort food dishes with Sing Kee Chinese Supermarket Leeds
Sing Kee have put together some hearty, comfort food recipes for when you need that homely feel!
Whether you pop into one of our oriental supermarkets like Sing-Kee's Chinese Supermarket in Leeds or order your ingredients from our online supermarket, let these delicious meals warm you inside and out.

Miso Udon Soup

A Japanese classic - comfort food doesn't get much easier than this!

Ingredients:

220g dried Udon noodles
300g silken tofu
6 cups water
1 bunch Shanghai pak choi
100g Shiitake mushrooms
1/3 cup white miso paste
3cm fresh ginger
1 tbsp mirin
Spring onions (to garnish)

Instructions:

1. Combine water, miso and finely sliced ginger in a large saucepan. Bring to a boil. Reduce heat to low and simmer for 5 minutes.
2. Stir in the noodles, chopped pak choi, halved mushrooms and mirin. Simmer for 4-5 mins until the noodles are tender.
3. Cut the tofu into 2cm cubes and add to the pot, stirring gently. Cook for 1 min. Top with spring onions and serve.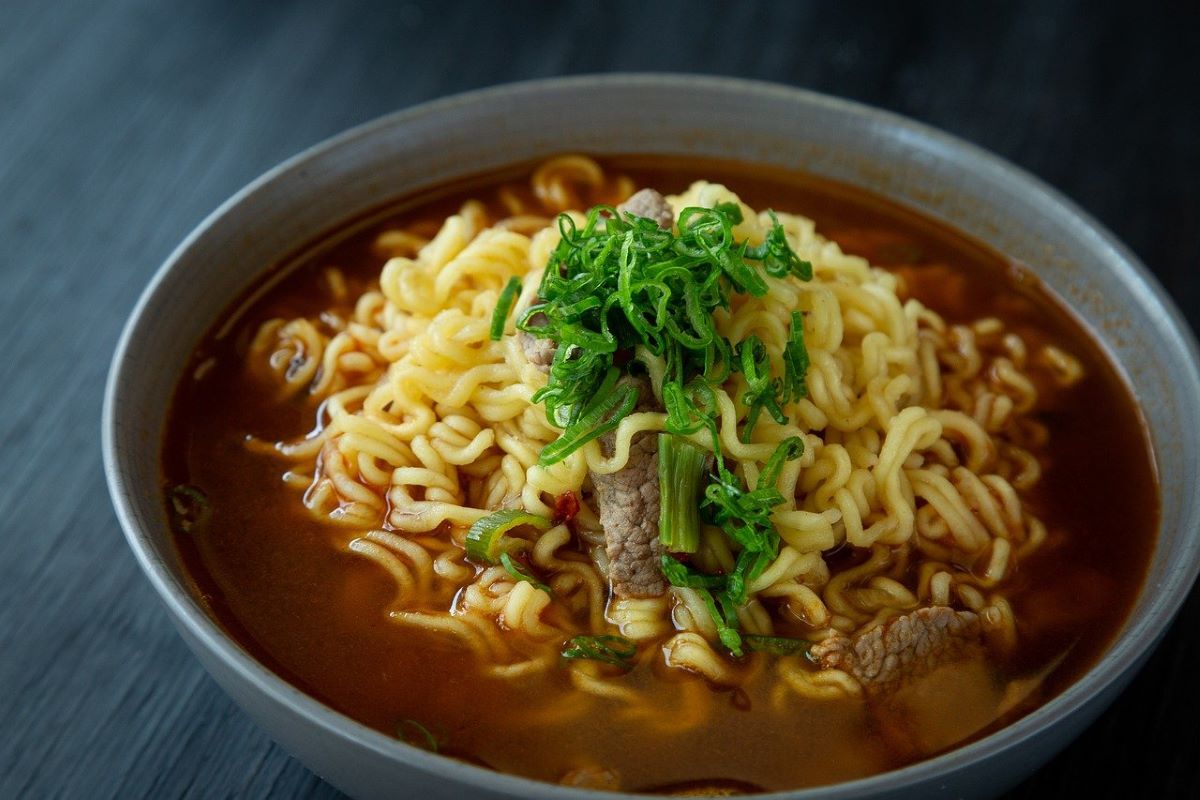 Congee with Chicken and Egg

Congee (umami rice porridge) is the ultimate comfort food, and best of all, you can choose what to top it with! We've used chicken and egg for this one – real comfort in a bowl!

Ingredients:

100g sushi rice
2 cooked chicken breasts (shredded)
750ml chicken stock
2 garlic cloves (crushed)
2 spring onions
10g fresh coriander (finely chopped)
Thumb-sized piece of ginger (grated)
1 egg (optional)

Instructions:

1. Rinse the rice until the water runs clear. Add to a saucepan with the chicken stock, 250ml water, garlic and ginger. Bring to a simmer. Reduce heat and cook for 30-40mins. Remember to stir frequently so that the rice doesn't stick to the bottom of the pan!
2. Boil the egg to your liking, peel and halve. Add on top of the congee.
3. Season the congee to taste and garnish with finely chopped spring onions, cooked strips of chicken and finely chopped coriander. Enjoy!


Stir-fried Egg and Tomato

Perhaps a flashback into childhood? This easy-to-make egg and tomato stir-fry is a comfort food favourite for many! Serve it over rice or on its own with a dash of sriracha.

Ingredients:

2 eggs
1 ½ tbsp vegetable oil
2 medium tomatoes
1 spring onion
½ tbsp sugar
Salt (to season)

Instructions:

1. Crack two eggs into a bowl. Add a pinch of salt and ½ tbsp of oil. Whisk together until mixed and set aside.
2. Slice the spring onion. Set aside.
3. Cut the tomatoes into small wedges. Set aside.
4. Heat a wok or a frying pan over medium-high heat with roughly ½ tbsp of oil. Add the egg mixture and cook until the egg liquid solidifies. Turn off heat and break the egg into pieces. Set aside.
5. Add the tomato wedges to the wok with a little oil and stir-fry for 1-2 mins. Return the egg pieces to the wok. Add salt, sugar and spring onions. Quickly stir-fry everything together.
6. Serve immediately on its own with a dash of sriracha or sesame oil, or with rice.

While you are picking up your comfort food ingredients from our oriental supermarket, stock up on some soothing drinks to go with your food!