From noodles to ramen, Samyang is a must-try brand!
The Korean spicy noodles brand, Samyang, has taken the world by storm and is one of the bestselling noodle brands across the globe. Samyang was founded by Jeon Jung Yoon in 1961 and was one of the first instant ramen brands in Korea created at a time when there were food shortages in Korea. Samyang has since upheld its status in creating the best instant ramen in Korea.
Since the creation of instant ramen post World War II, it has been embraced as a universal, comforting, quick and cheap meal across the globe. It's not a surprise considering it only requires boiling water and a spare 2 minutes. Whilst many brands have jumped onto the instant ramen trailer, Samyang has particularly enhanced its status in the ramen world because of the vast array of quirky and innovative flavours of Samyang Ramen that they offer, particularly well known for their spicy flavour. Samyang pride themselves on using natural, high-quality ingredients and has played a key role in improving the Korean diet and health.
Samyang Ramen has received explosive popularity across the globe because of their unique fiery taste.
Samyang's spicy noodles became popular on the internet in 2016 after YouTube stars took part in the viral "Korean spicy ramen/fire noodles challenge" to test their spice-o-meter and see if Samyang is spicy. Samyang's spicy noodles popularity continues today and since then, Samyang has introduced a line of Buldak noodles.
Samyang's Buldak noodles are one of the spiciest noodles available on the Korean market and are said to be 8,000 Scoville heat units and in the upper range of the hot flavour scale. The release of the Buldak noodles, now available at Sing Kee Supermarket, spiralled another unintended viral craze of Samyang spicy ramen.Samyangs Buldak noodles have a totally unique and tasty flavour and whilst the faint-hearted may not survive after consuming a pack on their own, the meals you can make using them are endless and unique.
Samyang's vast array of instant noodles and sauces means that making a meal using them is as simple as counting 1.2.3!
Spice up your daily meals and enjoy a variety of different meals using these 3 easy ways to cook Samyang Ramen:
1. Fire Noodle Pancake
Need a quick snack idea for a friend link up or feeling peckish before dinner? Fire noodle Pancakes is the way to go. Thin, crispy, light and QUICK. These Fire Noodle pancakes will not fail to disappoint.
Recipe: To make them, simply drain the water out of your Buldak noodles completely and mix in the sauce. Lightly oil your pan and place the noodles thinly on the pan. Pour a beaten egg onto the noodles and let it cook on both sides until it is nice and crispy. If you'd like to add an extra kick, serve it with a sprinkle of red chillis and a dash of chilli sauce and enjoy!
2. 10-minute Ramen Stir Fry
The unique flavour and 2 minute cook time of Samyang Instant Ramen makes it the perfect tool for a cheat instant fiery stir fry.
Recipe: Simply braise some onions in oil, add a few shakes of the sachet of sauce/flavour that is included in your Samyang Hot Chicken Flavour Ramen Packet, along with any other spices that you love. Add in some veggies, chicken or seafood and let it cook through. Top with Samyang 2x hot chicken flavour sauce, some tomato ketchup and some hot and sweet chilli sauce and add in your boiled Samyang Ramen after draining them. Serve it with chopped spring onions and a sprinkle of sesame seeds.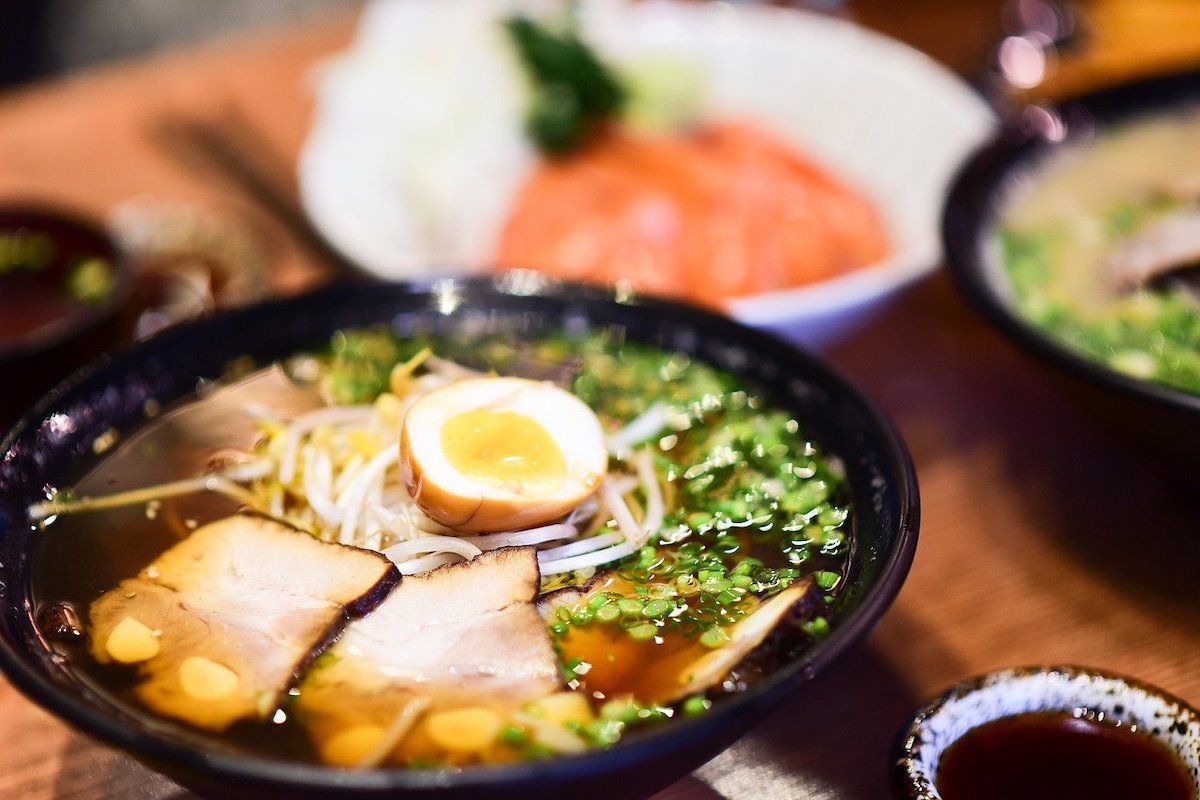 3. Chicken, egg, ginger and lemongrass Noodle Soup.
Transform your noodle bowl into the ultimate lazy day soup using Samyang noodles.
Recipe: Add a little ginger, garlic, ginger, lemongrass and red chillis to your Samyang 2x Spicy Hot chicken flavour ramen bowl. Pour into a pretty bowl and serve with boiled egg slices, sauteed spinach, sliced chicken and finish off with a dash of Samyang 2x Hot Chicken flavour Sauce and sprinkle some chillies for that extra tasty spice.
Whether you're lost on what to make, or simply only have a little time, Samyang Ramen will always be there.
From cheat meals to games night challenges, Samyang Ramen are a Fiery essential in your kitchen. Whilst Samyang Ramen is easily available in the east, you may wonder where are Samyang noodles sold in the UK? Sing Kee Supermarket is a proud British retailer of the popular and best selling Samyang Noodles. Fire up your kitchen and stock up your Samyang Ramen stash today!