Embark on a culinary journey to Thailand with this authentic Spicy Thai Basil Chicken. Known to the locals as Pad Krapow Gai, this cherished dish holds a special place in Thai cuisine, adored for its bold flavours yet simplistic preparation.
The harmonious melding of savoury, spicy, and aromatic notes is like a melody that dances across the palate, evoking the lively essence and vibrancy of Bangkok's street food scene.
At Sing Kee, we aim to bring you the very best in Asian food and produce, but we also want to make sure you enjoy it to the fullest. This is why we are keen to provide you with an ingredient list to make shopping easier, and we'll even provide some links to make sure you don't miss out on some important items.
We'll also offer you a step-by-step guide which means you don't have to worry about how to bring the spicy Thai basil chicken to fruition at home. When you follow our steps, you'll serve up Pad Krapow Gai like a local, which means you and any dining guests you have are in for a treat.
Ingredients
2 tablespoons oil
3 cloves garlic, minced
1 red chilli, finely chopped (adjust to taste)
500g chicken mince
1 tablespoon soy sauce
1 teaspoon sugar
1/2 cup Thai basil leaves
Once you have gathered all the ingredients, all that stands in the way of you enjoying this delicious dish is food preparation, but we are here to help. With our help you'll go from hungry to a laden plate, and then an empty dish in no time!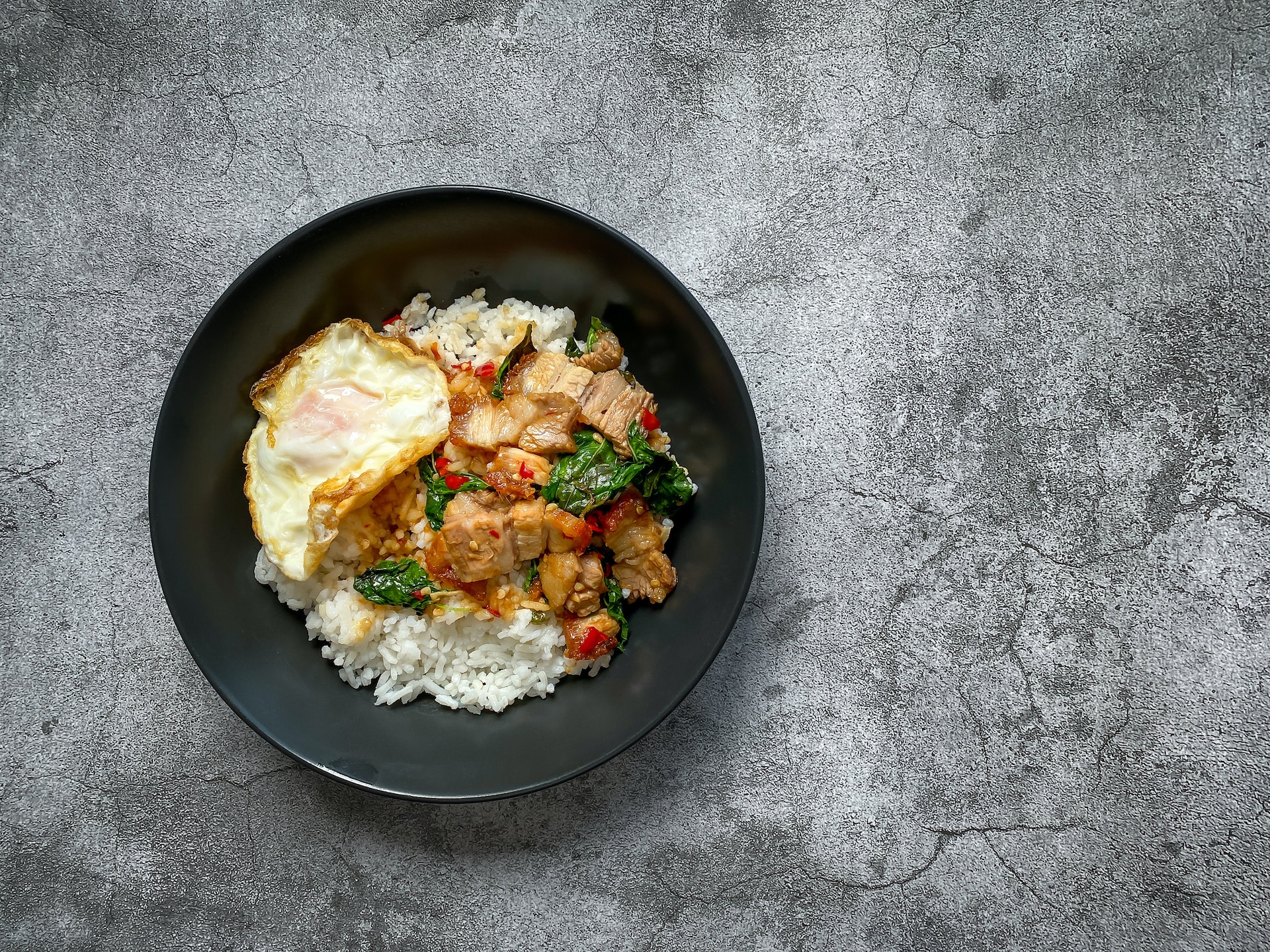 Instructions
Pour oil into a pan and set over medium-high heat, allowing it to warm up.
Introduce garlic and chilli to the pan, sautéing them briefly for about 30 seconds until they release their aroma.
Add the chicken mince to the pan, using a spatula to break it apart, and cook until it turns a nice brown colour.
Mix in oyster sauce , soy sauce, and sugar with the chicken, allowing them to cook together for about 2 minutes.
Gently toss Thai basil leaves into the mix, stirring until they become nicely wilted.
Once cooked, serve hot alongside a comforting portion of steamed jasmine rice, ready to be enjoyed.
That is genuinely all there is to it. Six simple steps and you can have a spic Thai basil chicken. Whether you are cooking for yourself or you are serving up something special for a loved one, this is a dish that looks, smells and tastes as though you spent an awful lot of time and money on it, but which is kind on time and your budget!
For all the ingredients you need with help in bringing the finest Asian dishes to life, be sure to stick with Sing Kee as we make sure you have everything you need to enjoy life with a spicy kick.