In 1958, Momofuku Ando, the Chinese-Japanese founder and chairman of Nissin Foods, invented instant Japanese noodles, known as ramen, but only available in chicken flavour. Just over a decade later, Nissin launched its Demae Ramen range, which has gone onto become the most recognisable and loved instant noodle brands in the world, offering a wide choice of flavours to choose from. In this blog, we look at the origins of this iconic food item, as well as introduce the noodle range available from Sing Kee Foods.
What is ramen?
Ramen is a Japanese dish consisting of wheat noodles served in a meat or fish broth, which is flavoured with soy sauce or miso and often topped with sliced pork, dried seaweed and scallions. The likeliest theory is that it was introduced by Chinese immigrants living in the Japanese maritime city of Yokohama in the late 19th or early 20th century. Nearly every region in Japan has its own variation of ramen, such as the tonkotsu (pork bone broth) dish from Kyushu and the miso-based recipe from Hokkaido.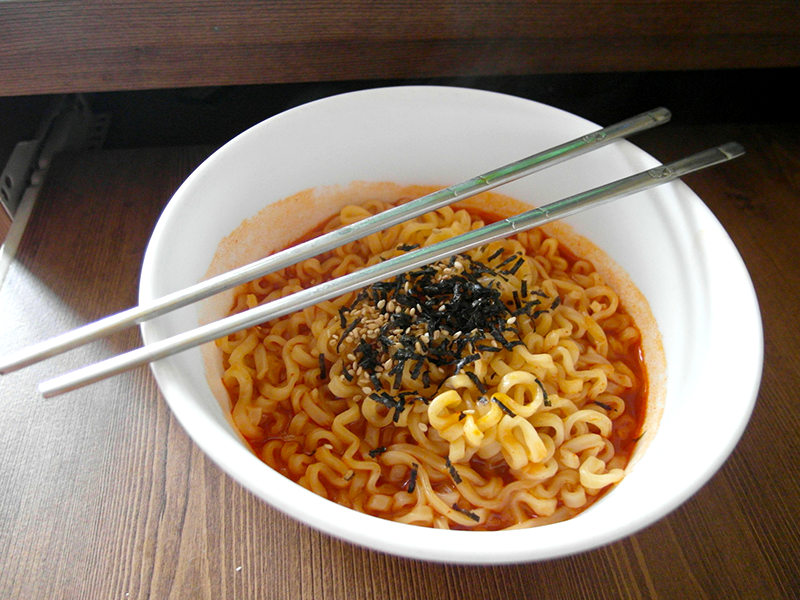 Today, there are around 5,000 ramen shops in Tokyo alone and more than 24,000 across Japan. Meanwhile, a museum dedicated to this noodle opened in Yokohama in 1994.
The story of Demae Ramen
Nissin founder, Momofuku Ando, introduced the first-ever instant ramen in 1958, available in just chicken flavour. His goal was to create something tasty that could be eaten anywhere, anytime.
Preparation was simple: all you would need to do was remove the dried noodles from the packet, place them in a bowl, add boiling water, stir in the seasoning, cover the bowl and wait three minutes.
First dismissed as a novelty, the Nissin Demae Ramen range has become one the most popular instant noodle brands worldwide in a choice of tempting flavours.
Introducing the Sing Kee Foods ramen range
Here, at Sing Kee Foods, we are pleased to offer our customers a flavourful selection of Nissin Demae Ramen. Each packet contains 100g of dried noodles, along with a sachet of seasoning powder. Just add boiling water, stir and wait a few minutes. Choose from the following flavours: Chicken, Curry, Duck, Garlic Chicken, Pork, Prawn, Seafood, Spicy, Spicy Beef, Thai Tom Yum, Tokyo Soy Sauce and Tonkotsu. We also sell Nissin's Yakisoba Fried Noodles.
In addition, you will find Samyang stir-fried noodle multipacks in four tempting Hot Chicken flavours, as well as fresh ramen from Sau Tao and Winner Foods, available on our website and in store.
Bringing you the best food from the Far East
Sing Kee Foods is a family-run business and one of Yorkshire's largest Oriental supermarket networks. For over 20 years, we have offered a fantastic range of products from the East Asia, including instant and fresh noodles. So, if you're looking to create your own ramen masterpiece, we are confident we have all the ingredients you need. Check out our website today for more inspiration.