Create healthy desserts with Sing Kee's fresh fruit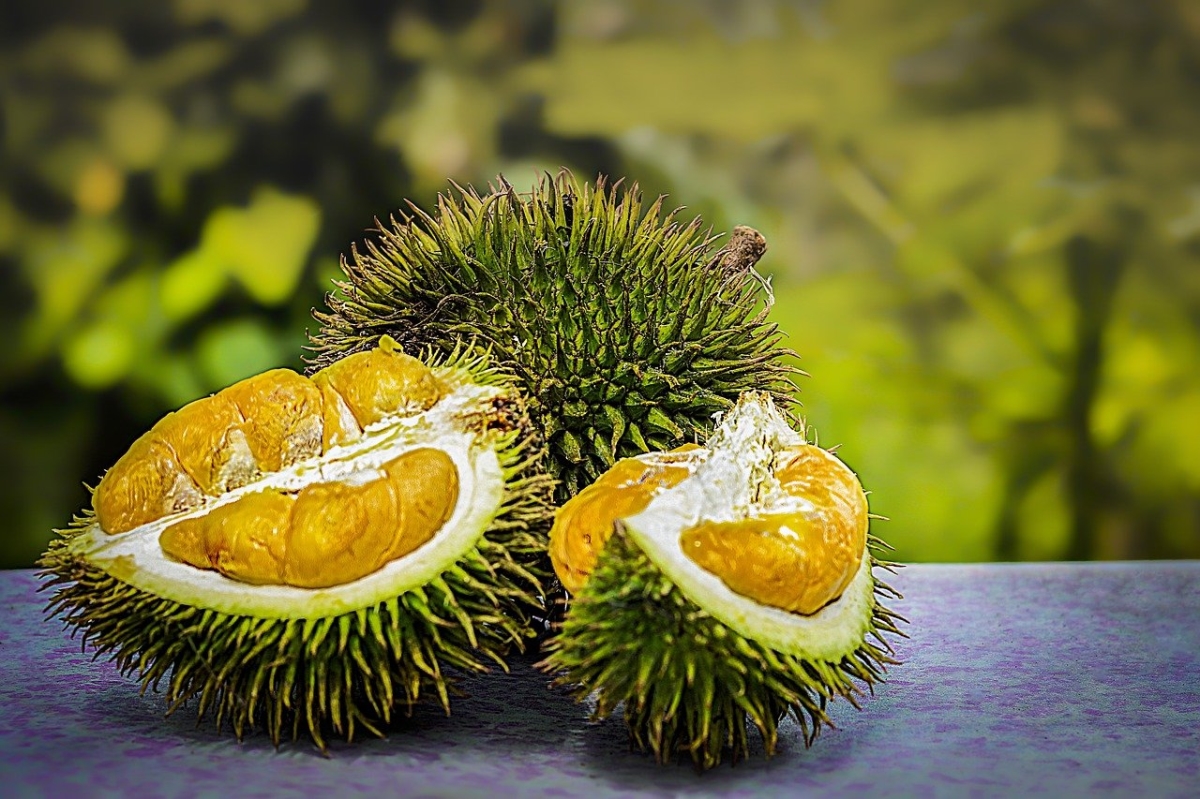 Forgo sour grapes and cherry-pick the best of the bunch from Sing Kee's selection of fresh fruits! That's right – you can buy fresh fruit online without suffering long queues and face masks.

There is nothing quite like the sweet, fresh taste of exotic fruit on a hot summer's day. Packed with nutrients and flavour, learn about our range of fresh fruits, and swap your chocolate cake for healthy desserts this summer.

Exotic and fresh – Sing Kee's fresh fruit range

Discover our exotic fresh fruits that are great for healthy recipes from breakfast ideas to desserts.

A staple in Thai cuisine, papaya can be eaten unripe or mature.

Green, white-fleshed papaya is unripe and commonly used in salads such as Som Tum. Green papaya has little taste and makes a great backdrop for stronger flavours.

Tender, orange-fleshed papaya is sweet-tasting with a butter-like texture – perfect for a refreshing smoothie!

Papayas are loaded with antioxidants, vitamin C and A, and other health benefits.

Winter melon, or ash gourd, absorbs the flavours of the ingredients it is cooked with. Its taste is often likened to a cucumber, and it is believed to have a cooling effect. Winter melon contains calcium, iron and manganese.

This mild-tasting fruit is commonly used in soups and sweets in Chinese and Indian cuisines. It is white-fleshed and cannot be eaten raw. You can steam it or simmer it but be sure to not overcook.

Sing Kee stocks sweet, crisp, and juicy mountain and century pears, and sweet, verging-on-crunchy Korean pears (Asian pears).

Pears are nutritionally beneficial thanks to a high vitamin and mineral count. Eat them on their own, in a salad, or as a part of various fruit recipes.

Fuji apples are fresh and crunchy with a sweet/tart flavour that carries notes of honey and citrus. Fuji apples were first developed in Japan.

Fuji apples are a great source of vitamin C and give a hefty immune boost!

They can be eaten raw, baked, roasted or stewed - the opportunities for healthy recipes are endless. In Japan, Fuji apples are typically placed on a stick and dipped into caramel for a sweet treat.

It might be classed as the World's Smelliest Snack but don't let the pungent smell put you off – durian has an impressive vitamin and mineral content!

Durian's taste is a mix of savoury, sweet and creamy – like feasting on cheese, almonds, caramel, and garlic all at once! Its flesh is custard-like with edible seeds.

Durian is particularly popular in South East Asia and it is used in juices, soups, ice cream, desserts and various side dishes.

Originating from South America, dragon fruit (pitahaya) are considered superfoods due to their many health benefits.

Red-skinned dragon fruit is not intensively sweet, and its taste is compared to a cross between a kiwi and a pear.

Kirin fruit (yellow dragon fruit) are juicy with a kiwi-like texture, and they have an earthy watermelon taste.

Dragon fruit can be eaten on its own or used in smoothies, salads, puddings or even layered on top of pancakes!

Guava has a unique, slightly floral flavour and a strong sweet smell when it is ripe. It is a popular fruit due to its universally pleasant, sweet taste that falls somewhere between a strawberry and a pear.

Guavas are nutrient-packed – they are high in antioxidants, fibre, potassium, and promote heart health. They are widely used in cooking, though guavas are usually eaten on their own. Guavas are excellent for making jams, marmalades, and jellies as they are high in pectin (a natural thickener).

Guavas are native to Mexico, Central and South America, and the Caribbean, although India is currently the fruit's largest producer.

Sugar cane is technically not classed as a fruit or a vegetable, but edible grass.

Sugar cane has a sweet taste that is more floral and fragrant than typical white sugar. The sweet juice in sugar cane is often extracted and used for various culinary purposes, or sugar cane can be chewed and spat out on its own.

Sugar cane is a good source of iron, potassium, magnesium, phosphorus and riboflavin.


Are you ready for your health kick? Pick your favourite exotic fruits from our fresh fruit range!