Japanese curry is one of the most popular dishes in Japan. It is commonly served in three main forms: with rice, over noodles or as a filling in a savoury pastry. Increasingly popular around the world, it is often served in the UK with a deep-fried cutlet of meat in breadcrumbs. In this blog, we look at origins of this Japanese phenomenon, how it is made and how you can make it at home.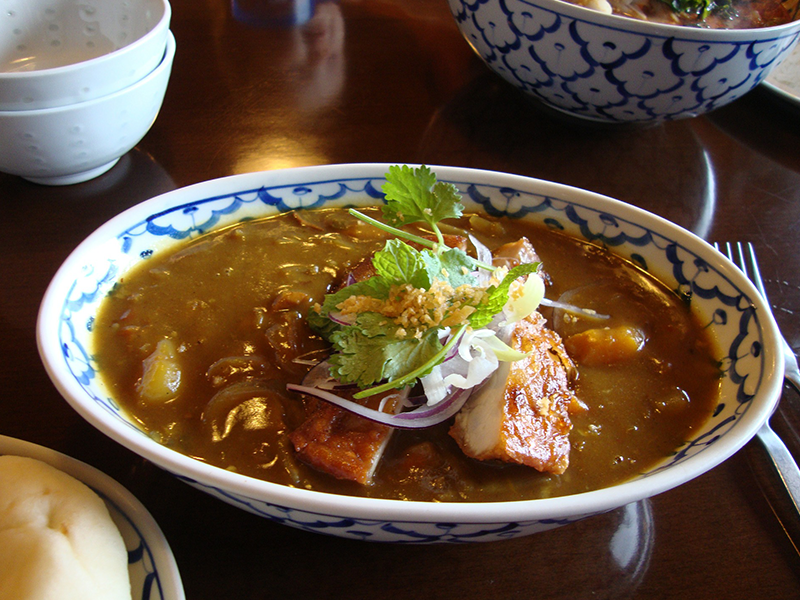 British origins
Curry was introduced to Japan during the Meiji Era (1868-1912) by the British, when the Indian subcontinent was under the colonial rule of the British Raj. In particular, Japan's Navy adopted curry from its British counterpart to prevent beriberi, a disease caused by a deficiency of vitamin B1.
Japanese recipes at that time were based on British not Indian recipes, with Crosse & Blackwell then the main exporter of curry powder to Japan.
It has been a staple of the Japanese diet ever since and is considered to be a national dish. Indeed, by the 2000s, it was more frequently consumed than sushi. Furthermore, every Friday, you will still find it on the menu of the Japanese Navy.
What exactly is Japanese curry?
Japanese curry sauce is made from curry powder, flour, oil, and other spices and flavourings. It is then served with either rice or udon (wheat noodles) and a selection of either beef, chicken or pork. Other ingredients include potatoes, carrots and onions. While the Japanese recipe itself contains a blend of Indian spices, the sauce has a thicker texture and a sweeter and less spicy taste than Indian varieties.
A very common variation of this dish is katsu kare, where a piece of tonkatsu, or deep-fried pork cutlet in breadcrumbs, is placed on the top of sauce and rice. It often comes with a garnish of fukujinzuke (a mixture of sweet pickles) or rakkyo (pickled scallions) and usually eaten with a Western dessert spoon.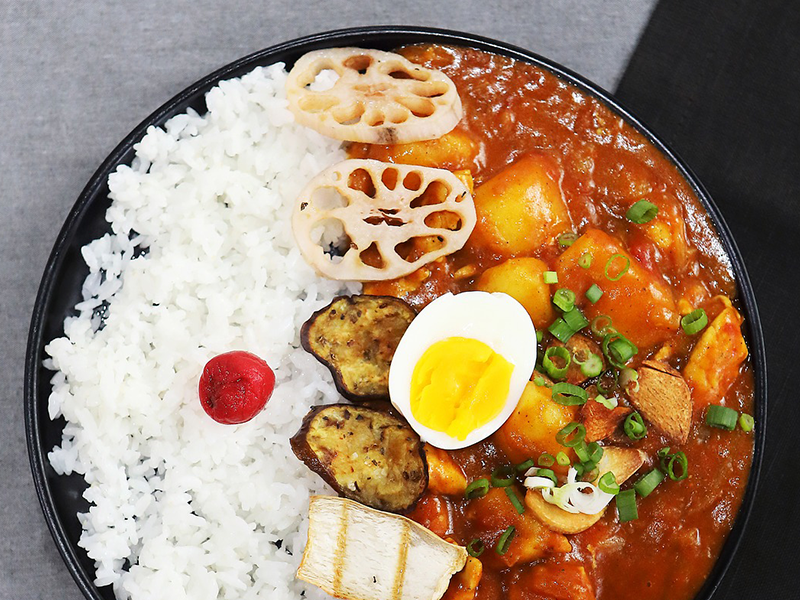 Making Japanese curry at home
Many families in different parts of Japan will have their own recipes for how to cook and serve this dish. Pre-made sauces are an increasingly popular and convenient way to quickly cook delicious curry meals at home, especially outside of Japan. When using the instant version, vegetables and meat should first be cooked in water, followed by adding solid chunks of the sauce to the broth. Once the ingredients are cooked and the desired texture achieved, serve over rice. If you are feeling more adventurous, there are also curry powders especially formulated to create the authentic Japanese taste.
Why not head to the kitchen and create your own version of this dish? Before you do, check out the Sing Kee Foods website for all your ingredients, including Goldfish Japanese Style Curry Sauce Concentrate, made from the same family recipe since 1961. We are confident that you will be impressed by our fantastic selection of products from across the Far East.