According to food retail experts, vegan food was the UK's fastest growing culinary trend of 2018. From health to climate change and animal welfare, there are many reasons why more and more people and food producers are embracing a plant-based diet. Indeed, the growth of the vegan food market in the UK has been so rapid, over half of adults are now claiming that they are looking for vegan options when food shopping.
There are many processed vegan dishes hitting the supermarket shelves, but our customers often tell us they come with a hefty price tag. Here, at Sing Kee Foods, we believe that cooking delicious vegan dishes should be affordable to everyone. Check out our recipe for vegan teriyaki tempeh below.
What you need
For garnish: fresh coriander, sliced hot chilli
All ingredients are available from Sing Kee Foods – check out this link to place them all in your cart, or browse them individually at the bottom of this page.
How to cook
Cooking time: 15 minutes
Servings: 10-12 strips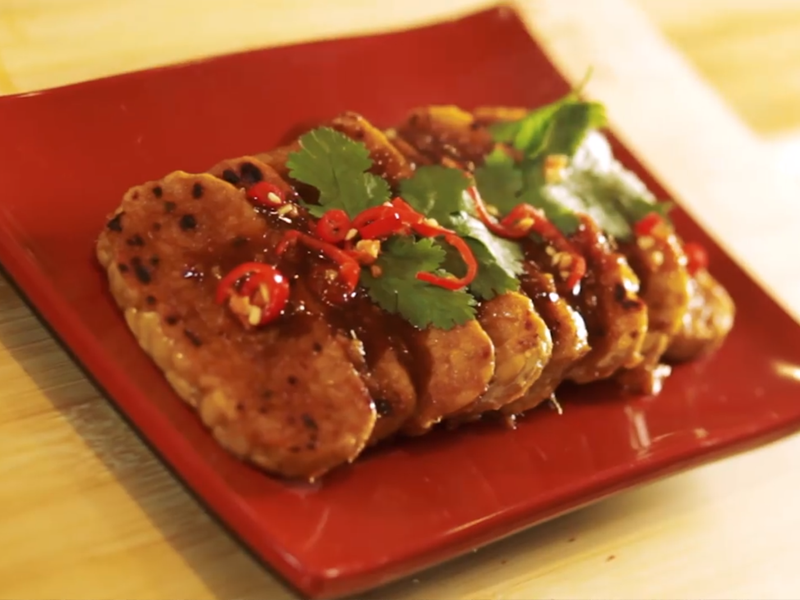 Open one pack of tempeh and slice into strips. We recommend between 10 and 12 strips, which will feed up to four people.
Add one teaspoon of cooking oil to a frying pan and fry the tempeh strips on a medium heat until golden brown on both sides. This should take around 10 minutes. Remove the fried tempeh strips from the frying pan and set aside.
Slice one hot chilli finely and fry on a medium-high heat. Then add four tablespoons of teriyaki sauce, one tablespoon of minced ginger and two teaspoons of sesame oil to the pan and stir.
Return the tempeh strips to the frying pan and stir into the sauce. When fully coated, remove the tempeh strips and place on a serving dish.
Thin the remaining sauce with some water and pour over the tempeh strips, then garnish with some fresh coriander and freshly sliced chilli.
Enjoy on their own or with some rice.
Check out our Facebook page for some more delicious recipe ideas.
We are Yorkshire's essential Oriental supermarket network
One of Yorkshire's largest Oriental supermarket networks, Sing Kee Foods is a family-run business with more than 30 years' experience of offering a fantastic range of products from the Far East. Many of our products are suitable for vegan diets and customers with other specific dietary requirements. So, whether you are celebrating an important festival or simply looking for something different for dinner, we are confident that we offer all our customers the widest choice, the highest quality and the best possible value.