Travel throughout the Korean Peninsula and you'll be hard pressed to find a household without a kimchi pot as a family heirloom. That's because kimchi is a key ingredient in many classic Korean dishes. Let us take a look at this foodstuff, including its origins, why it is good for you and how to make kimchi at home.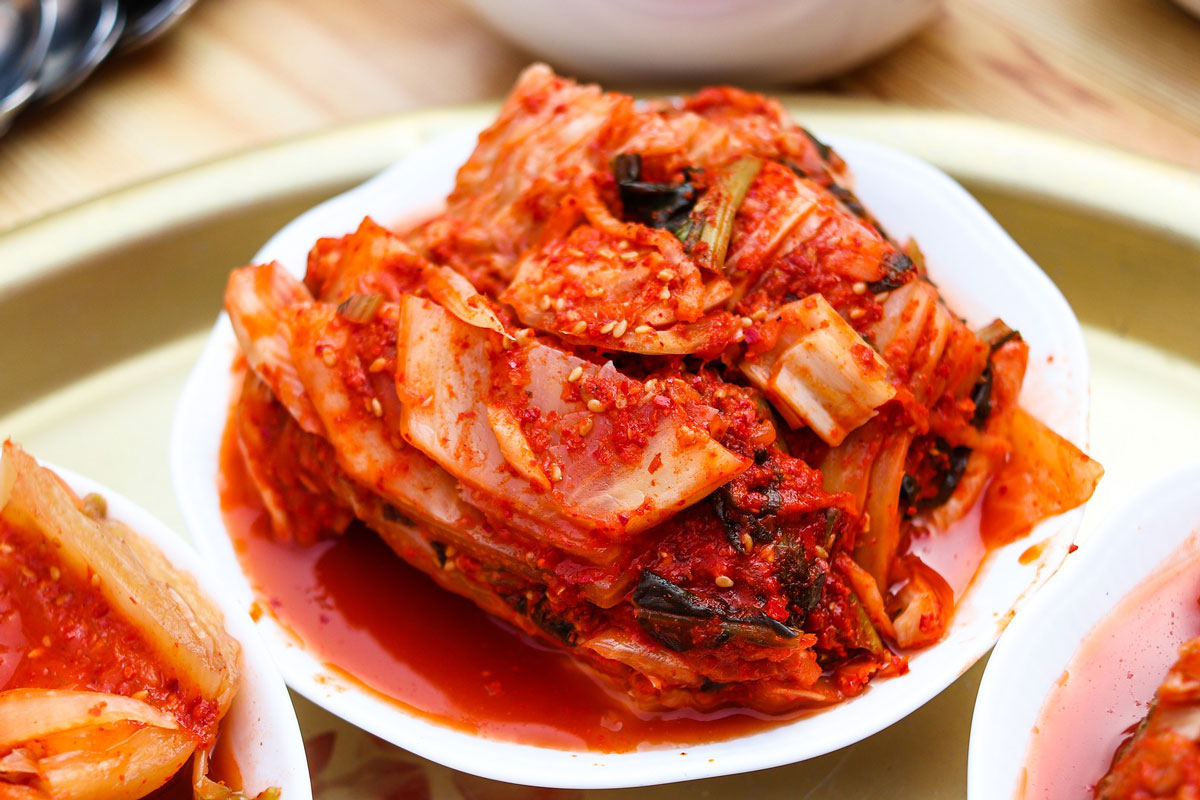 What is kimchi?
With its origins dating back well over 2,000 years, kimchi can easily claim to be the original fermented food sensation, made during the winter months by fermenting vegetables and burying them in the ground in ceramic pots. However, it wasn't until Portuguese traders introduced chillies to the Far East that it got its distinctively zingy flavour. The kimchi recipe we now know today is made by fermenting Chinese leaf with white radish, carrot, scallion, garlic, chili powder, fish sauce and salt.
How is kimchi eaten?
As it is essentially a pickle, it can be eaten on its own as an appetiser, sometimes mixed with pulled pork, tofu and sesame seeds, or as an accompaniment for barbecued meats. But it is also an incredibly versatile ingredient, which is commonly found in Korean rice and noodle dishes as well as classic stews, typically containing belly pork, to balance the fat content. Adding some much-needed nutrition to even the most guilt-laden food indulgences, it is a popular filling for fried dumplings and makes a delicious savoury pancake, while it is increasingly found in fusion dishes and nowadays a popular topping on burgers and pizzas.
Is kimchi good for you?
Kimchi is among those fermented foodstuffs, along with kefir and sourdough, which is packed with lactobacilli, better known as "good bacteria", which supports a healthy digestive system. It is also rich in vitamins A, B and C. Medical scientists have found that it contains compounds which could prevent the growth of cancer, as well as properties linked to reducing obesity, constipation and cholesterol reduction. Eating kimchi has also been linked to brain health promotion and anti-ageing.
Our kimchi recipe
Take a whole Chinese leaf and chop roughly into strips, then place into a bowl, mix with one tablespoon of sea salt and set aside for one hour. In the meantime, prepare the paste by blending garlic, ginger, fish sauce (or a vegan alternative), chilli sauce, sugar and rice vinegar in a small bowl. Rinse the Chinese leaf in cold water, drain and dry, then add to a large bowl and stir in the paste, along with sliced white radishes, grated carrots and chopped spring onions. Place everything into a large jar, seal and leave to ferment at room temperature overnight, then refrigerate.
Alternatively, why not use one of our ready-made kimchi products? Check out our dedicated page on the Sing Kee Foods website.