Fruity Filipino Desserts

Filipino cuisine is commonly associated with individual dishes like Adobo, Lechon and Sinigang, but what really defines Filipino cuisine is its variety, diversity, and rich flavour.
The desire for a mix of tastes, even in a single dish, can be seen in Filipino desserts as well. Rice being a staple in Filipino cuisine, it is no wonder rice is also commonly used in Filipino desserts and sweet delicacies. Coconut and fruit are other popular ingredients found in Filipino desserts.
Join Sing Kee in taking a closer look at some popular Filipino fruity desserts.

Halo-halo – a Filipino dessert for lovers of variety

Halo-halo is a classic example of a Filipino dessert, incorporating the desire for a variety of tastes.
Halo-halo (translating to 'mix-mix') is an icy treat with a mixture of shaved ice, evaporated milk, caramelised fruits and starches, beans, coconut gel and a choice of toppings. The beauty of halo-halo is in the versatility of its various layers – the sky's the limit when it comes to sweet toppings.
Halo-halo is particularly popular during the summer, and it is often served with a generous helping of leche flan, ice cream or purple yam pudding on top. While halo-halo is a sweet treat it is also very refreshing to eat, like a shaved ice sundae.
Try halo-halo with a mixture of sweet red beans, coconut gel, jackfruit, and jelly cubes to get you started with this delightful Filipino dessert.

Turon – Filipino deep-fried banana rolls as a fruity dessert
Turon, also known as banana lumpia, is bite-sized and utterly addictive. It is made from sugared Saba bananas and jackfruit that are swaddled in spring roll wrappers that are then twice-fried.
Serve this easy-to-make, yet superbly satisfying, sweet dessert or snack on its own, with a scoop of vanilla ice cream, or dunk it into hot chocolate sauce.

Leche Flan – a beloved, crème caramel Filipino dessert

Leche flan (also known as Filipino crème caramel) is one of the most popular Filipino desserts – a sure-fire crowd-pleaser! It is made with egg yolks, sugar, milk and vanilla extract, and either baked or steamed until smooth and creamy.
Although Leche flan is known as a popular halo-halo topping, it is equally well-liked as a rich Filipino dessert in its own right.
In need of something new? Why not try a dessert mash-up… Use Leche flan as frosting on a cupcake, blend it into a thick milkshake or join it with Macapuno (gelatinous coconut strands) pie!

Maja Blanca – a tempting yet quick-to-make Filipino Coconut Pudding
We love it when simple ingredients lead to something so delectable!
This Filipino dessert is made from coconut milk, sugar and cornflour. It is easy to make (just mix everything in a pot and arrange it on a tray) and makes for a comforting dessert.
Maja Blanca is usually topped with latik or desiccated coconut. To contrast its soft and light texture, corn kernels are sometimes added to the mix.
This Filipino coconut dessert is suitable for any occasion, but its popularity commonly spikes during Christmas.

Buko Pandan Cooler – A Filipino, coconut dessert drink
Buko Pandan may be known as a Filipino dessert but why not turn this dessert favourite into a cooling drink.
Buko Pandan drink is sweet and creamy with a soft aroma, carrying a taste of grassy vanilla with a touch of coconut – a tropical refresher you'll find easy to fall in love with!
This Filipino dessert drink is made from shredded young coconut, coconut juice, milk, and pandan extract.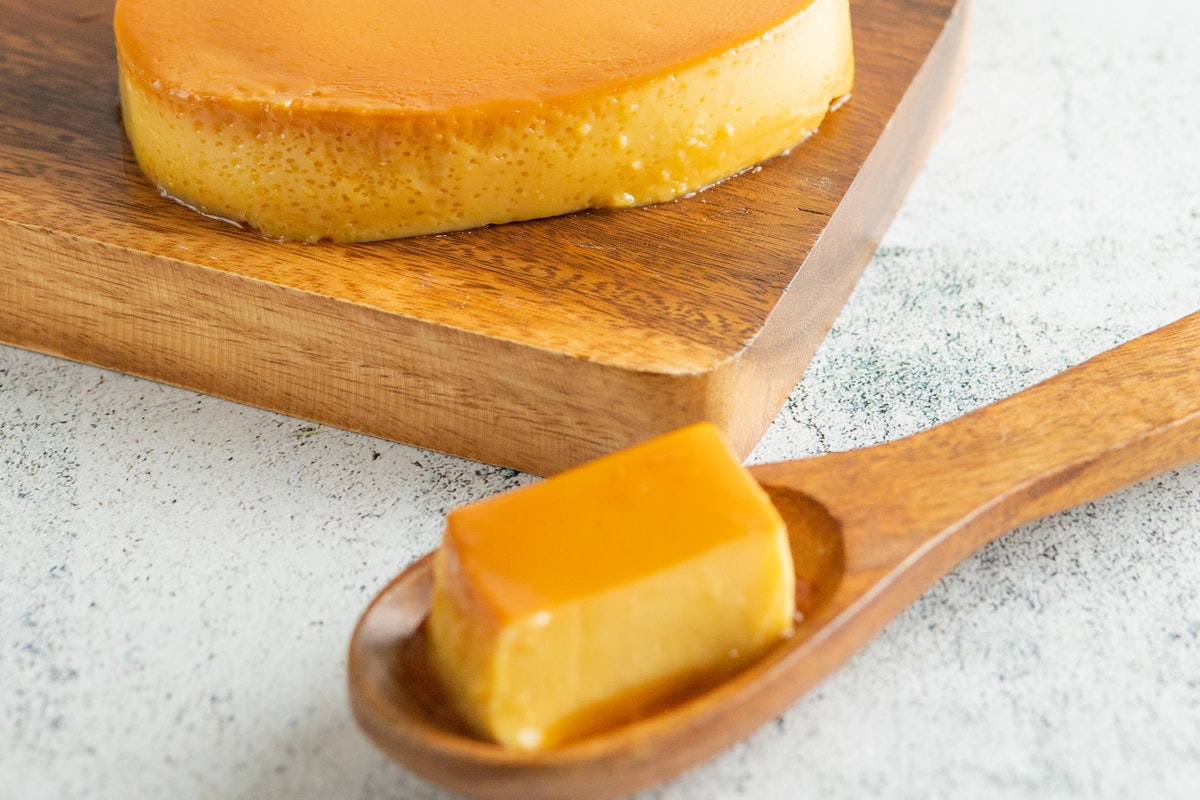 Fruity Filipino desserts made easy

Shop for Halo-halo fruit mix and beans and other dessert ingredients from Sing Kee's online supermarket to make for easy, hassle-free cooking!