Taste the tropics with Sing Kee's poke bowl recipes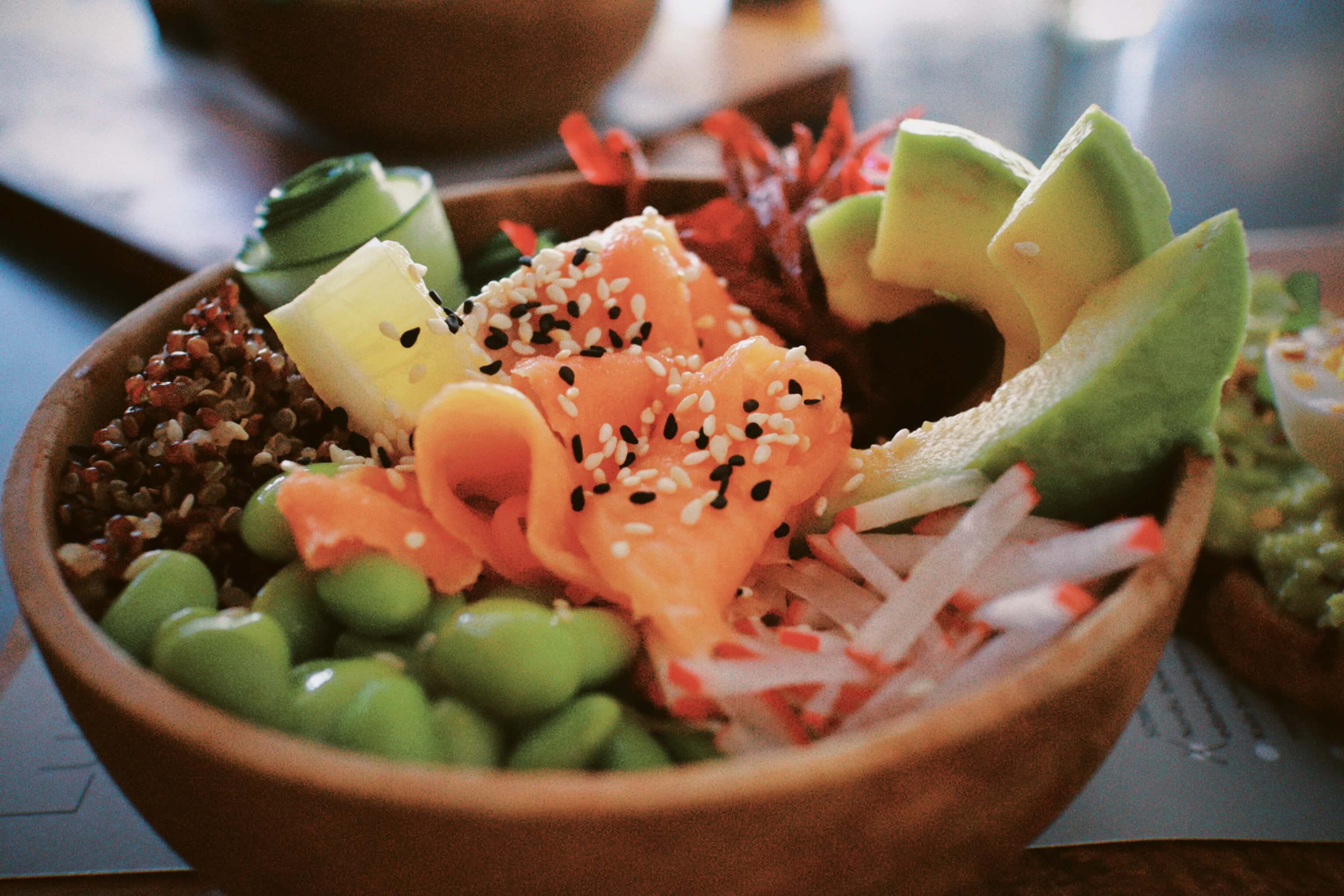 If you haven't yet jumped on the poke bowl trend, then we're afraid you have been missing out on a journey of flavour. This is the perfect dish for the health-conscious and the picky eaters as you can customise your poke bowls to your desired taste!
What is a poke bowl?
Originating in Hawaii and invented by fishermen who would collect their catch of the day and enjoy fresh cuts of fish from their boats - a hint to the name as 'poke' means to slice or cut in Hawaiin.
Today, this dish has evolved into a filling and nourishing meal with the base of sticky rice and packed with delicious veggies, meat, fish and other tasty toppings such as cashew nuts or sesame seeds.
How healthy are poke bowls?
Poke bowls offer a balanced option for your diet as each bowl is separated into essential dietary needs. Vegetables that provide vitamins, meat and fish to provide protein, rice for carbohydrates and nuts for healthy fats and fibres. The soy sauce adds a dash of salt as an extra treat.
How to master the perfect poke bowl recipe
There are 3 simple steps to creating the ultimate poke bowl, if you follow this process and add a splash of creativity into your cooking you are sure to perfect this nourishing bowl of goodness!
The base:
• 500g sushi rice or sticky rice (serves 4)
• 1 tsp salt
Method: Start by rinsing the rice in cold water until the water runs clear. Add the rice to a saucepan and fill with water up around 2cm above the rice, boil on a high heat and stir continuously. Leave to simmer once boiling and cook for approximately 10 minutes.
The toppings:
Here are some topping ideas to satisfy your hunger, whether you are craving Japanese-inspired salmon poke bowl, a vegan poke bowl or a meatier option we have a variety of ingredients to inspire you. How much or how little you add is completely your choice!
• Sushi-grade salmon (cut into cubes)
• The Plantbase Store (any type of pan-fried meat alternative works well)
• Cucumber (thinly sliced)
• Shelled edamame
• Avocado
• Mango (cubes)
• Seaweed Salad
• Cashew nuts
• Cripsy fried onion
• Sesame seeds
The sauces and seasoning:
• Classic Ponzu sauce
Method: Mix ½ chopped red chill, 4 tbsp Kikkoman soy sauce, 4 tbsp sesame oil, juice of 1 lime and serve!
• Sriracha Mayo sauce
Method: Mix 3 tbsp mayo with 1 tbsp of Flying Goose sriracha sauce and pour!
Now it's your time to get creative in the kitchen! Shop our wide variety of fresh ingredients, sauces and rice options.